"Sustainability Is No Longer Alternative Option; Everyone's Cooperation Is Now Required"
Kittipong Wanapinyosak
Design Chief: Modernform Group PCL.

Waste pollution has always been one of the world's major problems and partly the cause of emergencies and disasters which increasingly happen all over the world. To prevent this series of great dangers from happening, we must work together to tackle this issue and move forward for sustainability.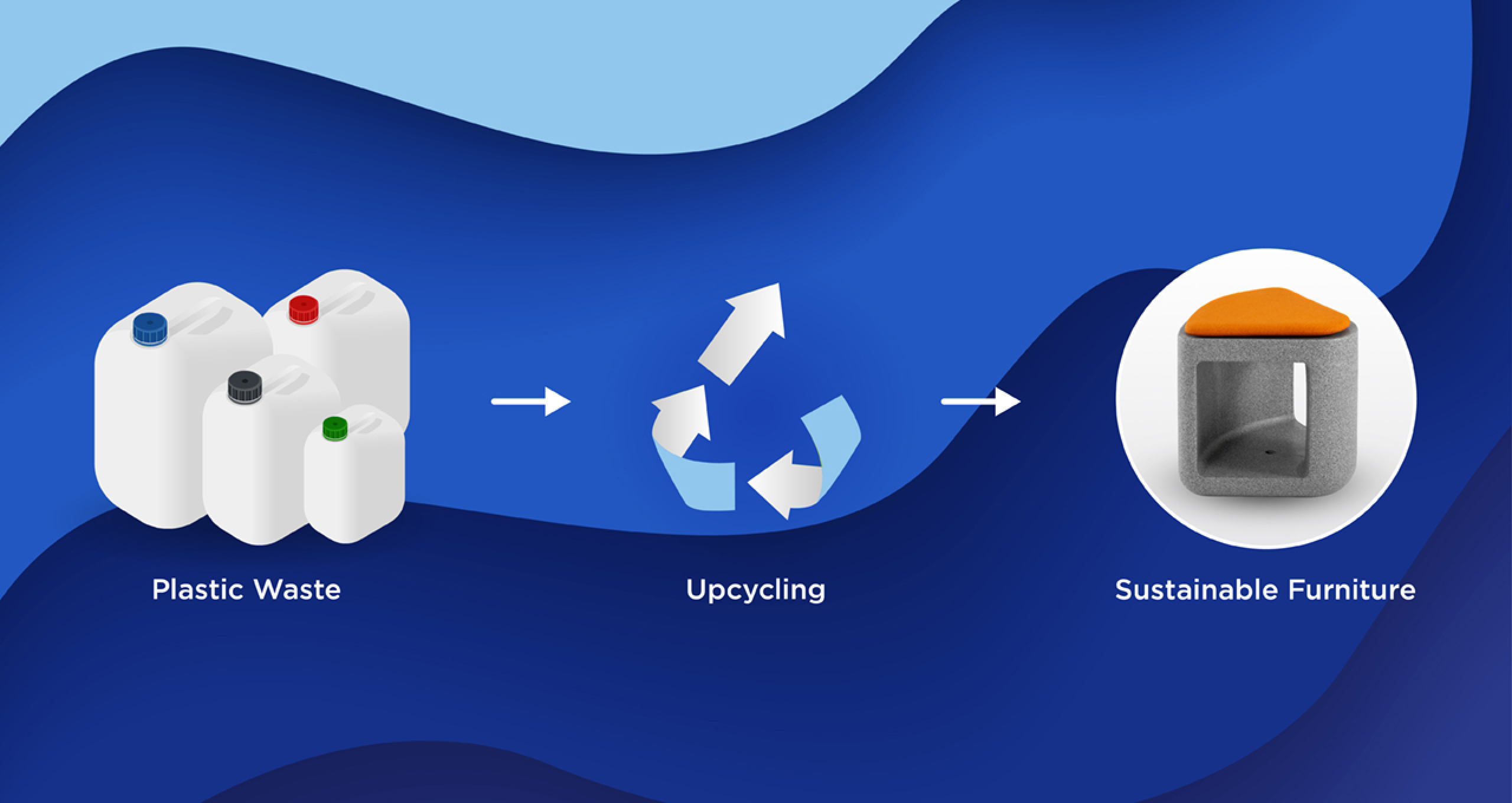 MATERIAL
The items made of Linear Low-Density Polyethylene (LLDPE) resin, which is the output of the industrial waste, recycled and processed with the roto-molding method. The material is known for its stronger, more durable, lighter-weight, and better impact-resistant and weatherproof quality compared to other types of plastic.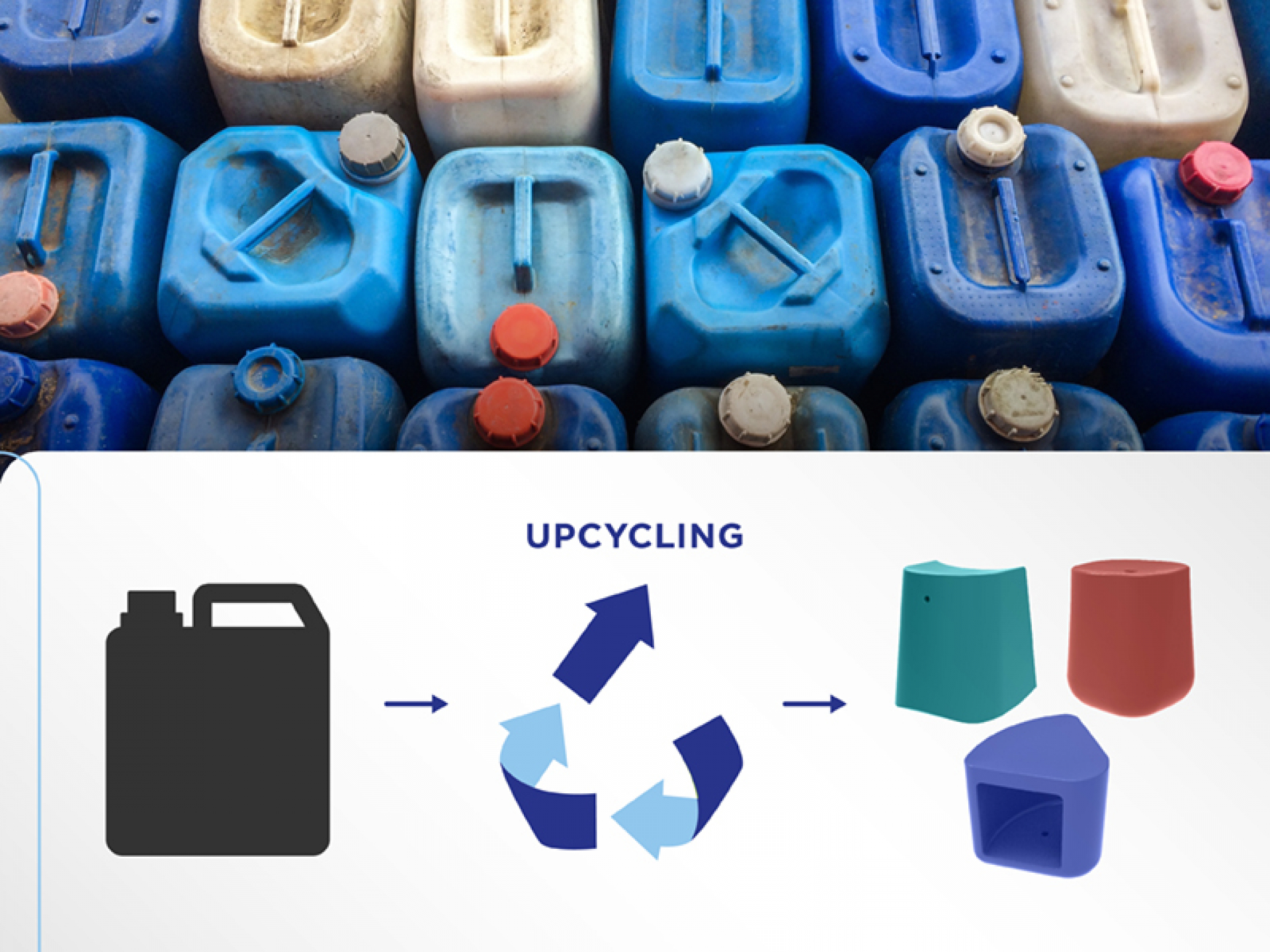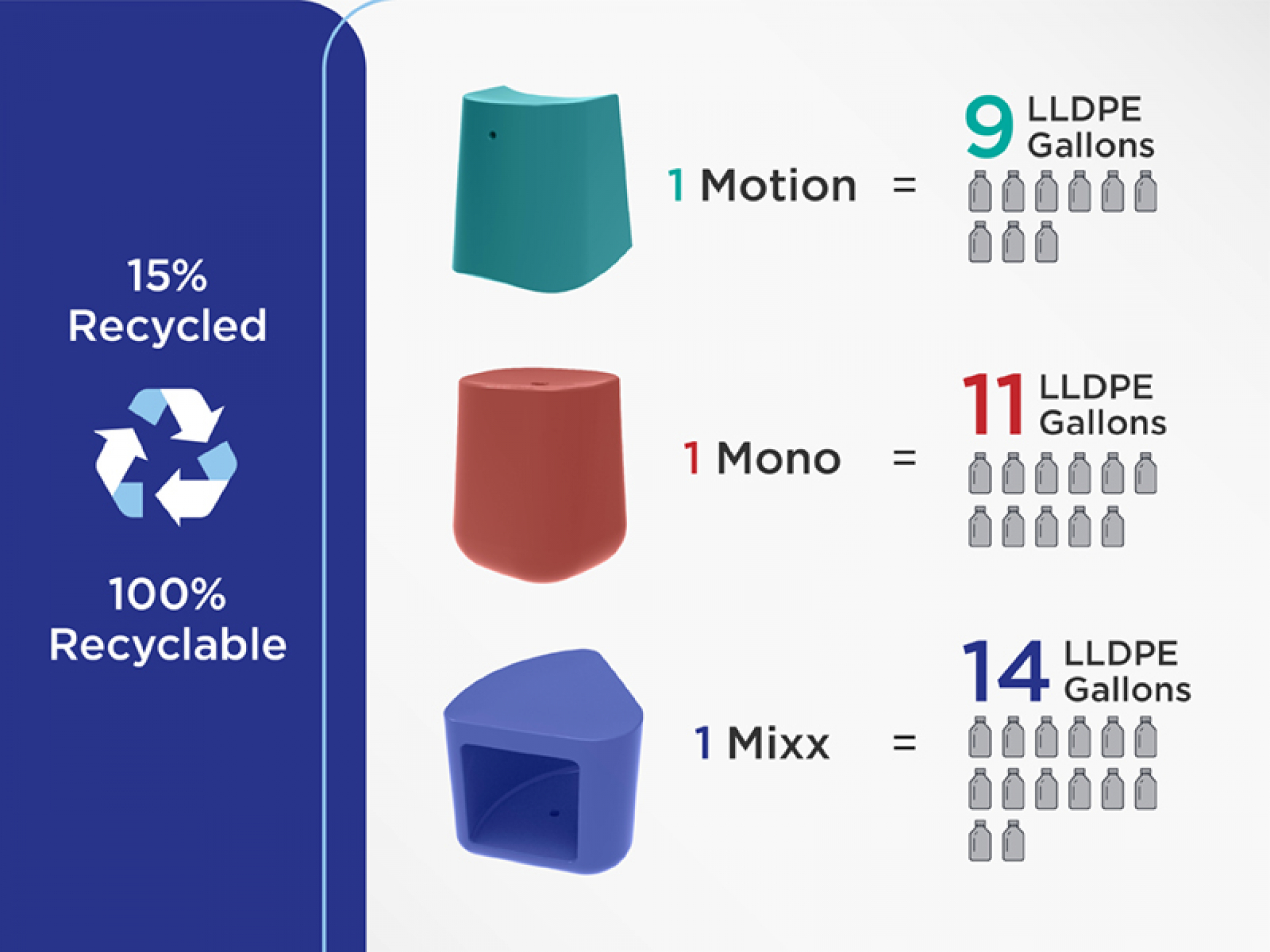 15% Recycled 100% Recyclable
15% Recycled: The material derived from recycled industrial plastic waste

100% Recyclable: Material is 100% recyclable
MOTION
Ergonomically designed to support the user's sitting positions and working behaviors, the multifunctional seat encourages the user to move correctly and more often. The seat is perfectly supportive in every movement you do during your workday, including sit, stand up, lean back, or bend forward, with its unique curvy shapes. The items offered in both backrest and non-backrest versions, to meet the variety of use and preferred space utilization.

Function & Benefits
- The seat thoughtfully designed with the 'Well-Being Furniture' concept, to encourage rocking and sitting position changes for the users, and help save storage space with its stackable design.
- The item is ideal for both indoor and outdoor use.
- Impact-resistant, durable, and weatherproof.
- Lightweight and easy-to-move.
- 3-year warranty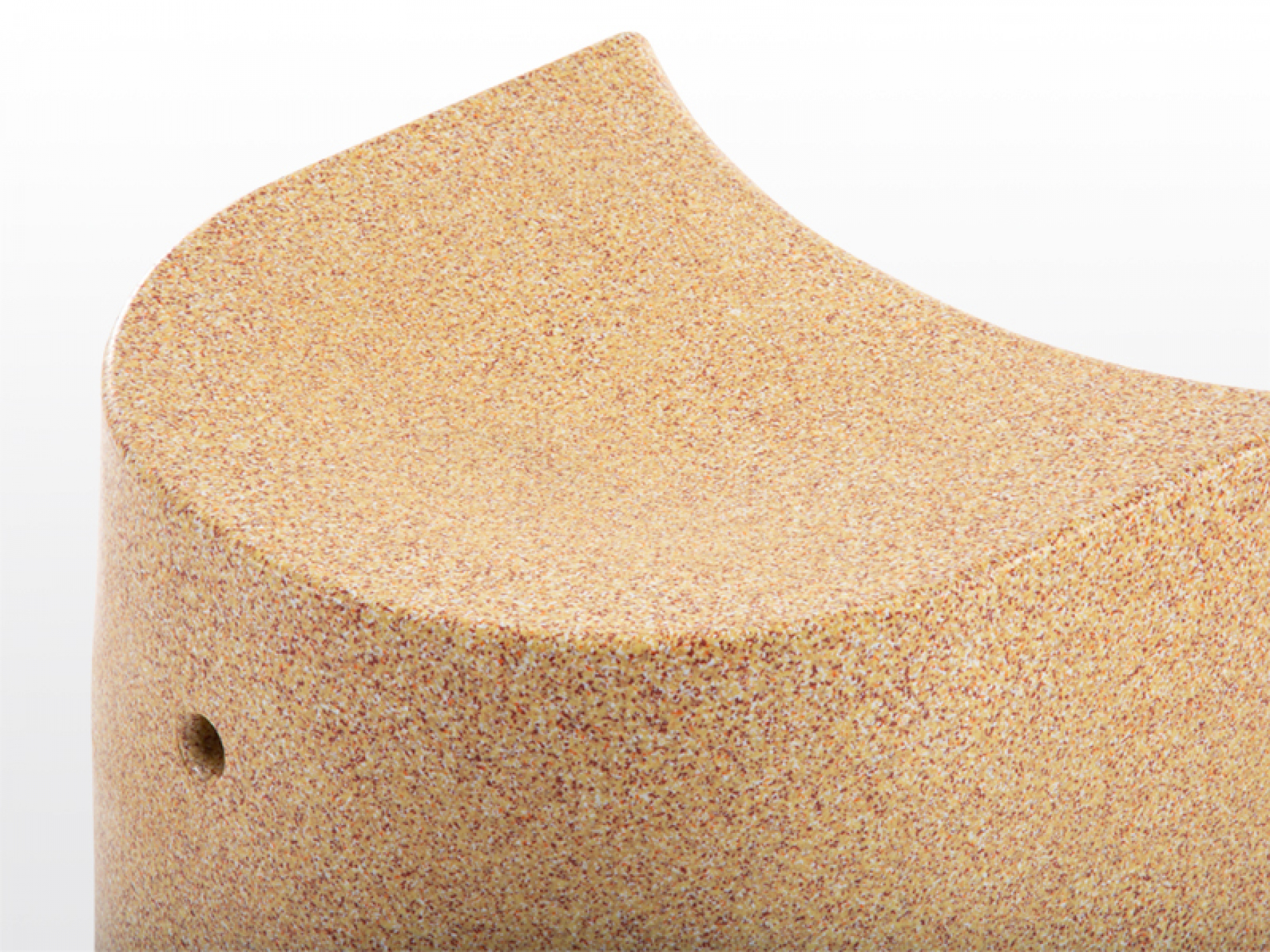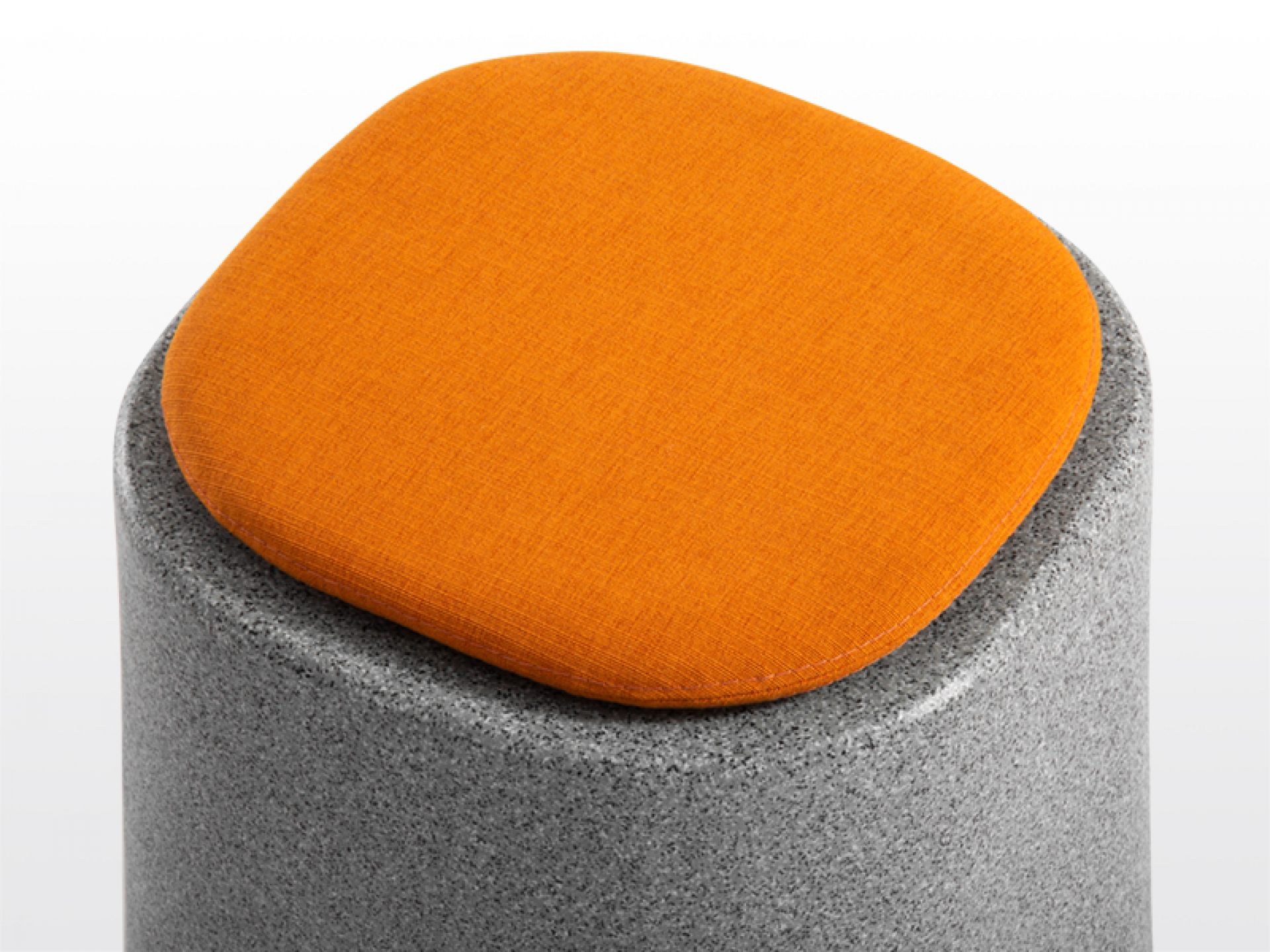 MONO
The multifunctional seat design inspired by the twisted smooth and simple lines resulted in an attractive configuration. The seat features a playful function that encourages the user's movement with the semi-rocking system that you normally find in the rocking stools. The collection matches perfectly with the colorful coffee table, to fully meet user's requirements either for relaxation or working purpose.

Function & Benefits
- Add a more playful look with colorful cushions and more functions with the optional poles and tabletops.
- The item is ideal for both indoor and outdoor use.
- Impact-resistant, durable, and weatherproof.
- Lightweight and easy-to-move.
- 3-year warranty
MIXX
The multifunctional seats offered in multiple shapes, functions, and benefits, inspired by the mixture of straight and curvy lines, linear and circular levels, as well as the opaque and translucent objects. The furniture added more benefits with the open space to store and stack personal belongings flexibly. The item can be either used as a normal seating kit or multifunctional table, which is also free to design how you want it to look—it can be an independent isle, straight line, or a small group. The furniture can be easily stacked up vertically with ease when you need more space for work or relaxation.

Function & Benefit
- The furniture is flexible for arrangement and setting in many ways, and optionally addable with the cushion, and additional open/under-seated storage space.
- The item is ideal for both indoor and outdoor use.
- Impact-resistant, durable, and weatherproof.
- Lightweight and easy-to-move.
- 3-year warranty