Workplace Planning Solution

HOW OUR SPACE MANAGEMENT CAN IMPROVE YOUR PRODUCTIVTY

Our over 40 years of experience and expertise in the furniture design and manufacturing business brings along countless opportunities for us to design and create office planning for numerous leading organizations. We work alongside our clients to help them find the best ways to increase work efficiency and create happiness for everyone in the office. As we know, happy employees can eventually lead to better productivity and sustainable success for the business. Our work is to provide consultant and the 'Activity-Based Working'

office planning solutions to help them develop a workspace that can encourage their staff to perform better and give them a happier time at work.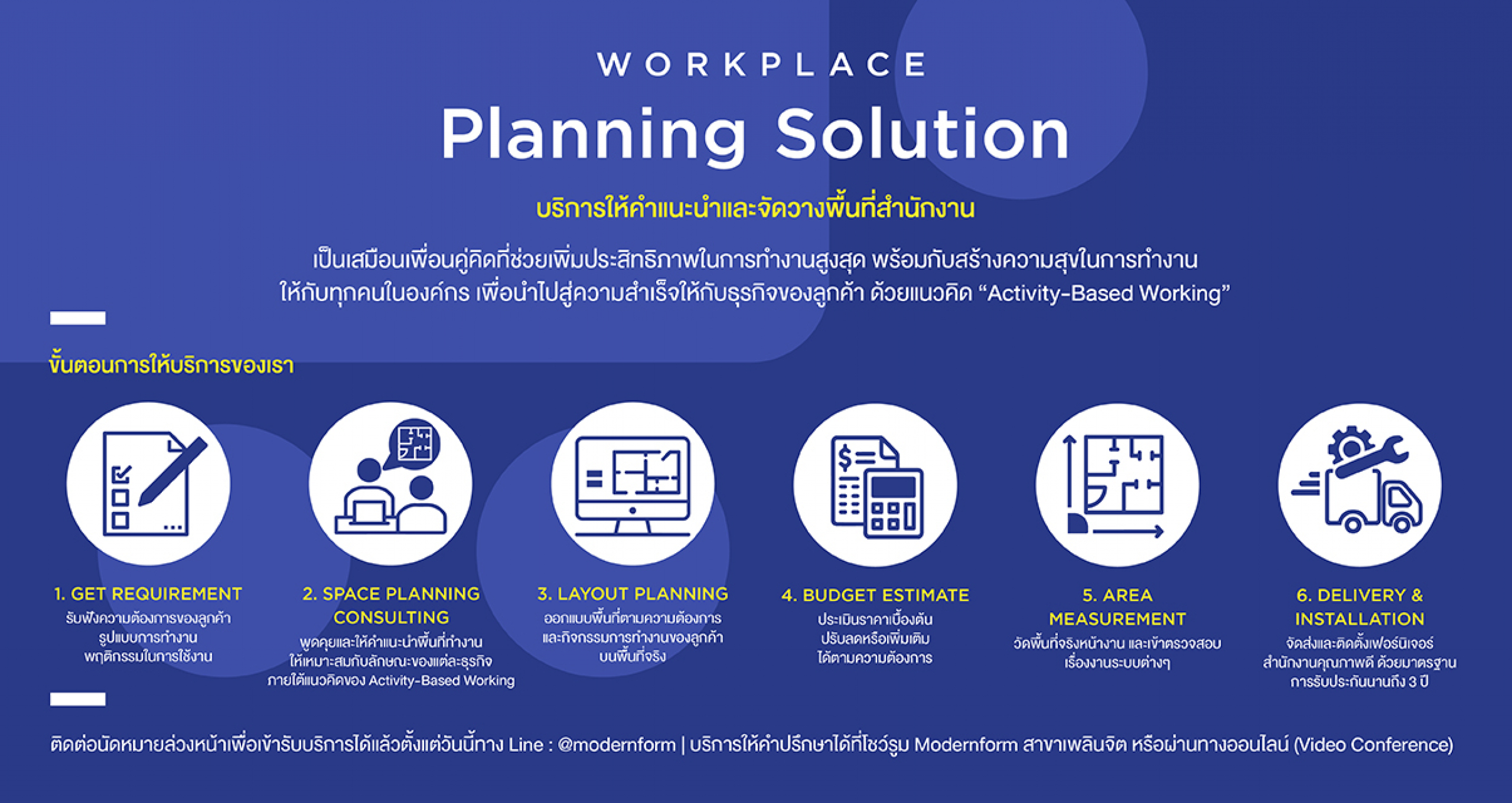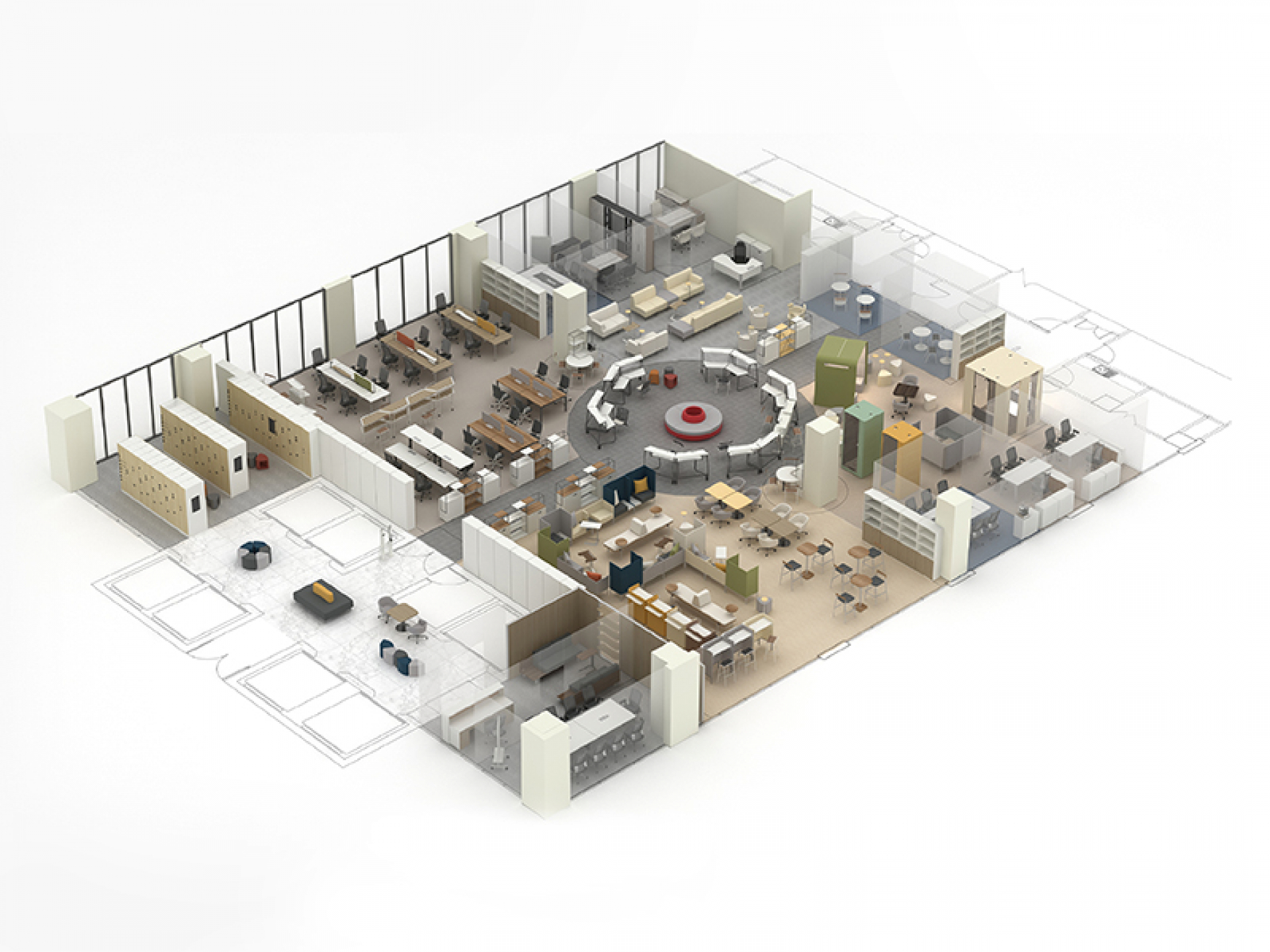 The Way We Work
With our over-four-decade experience, we learned much of the insight know-how to create a prosperous workplace. Our recommended key to success consists of four following elements: human, tools, workspace, and work activities.

We bring the 'Activity-Based Working' planning concept into consideration every time we work on space planning and furniture selection processes. We finely design office plans and neatly select office furniture that can fully support the way our customers work to maximize space utilization and minimize their pain points.
Plan Consulting
Our customer takes their office plan to get the consultants and tell us about their requirements and problems that needed to be improved. We, then, help our customer to analyze their current pain points.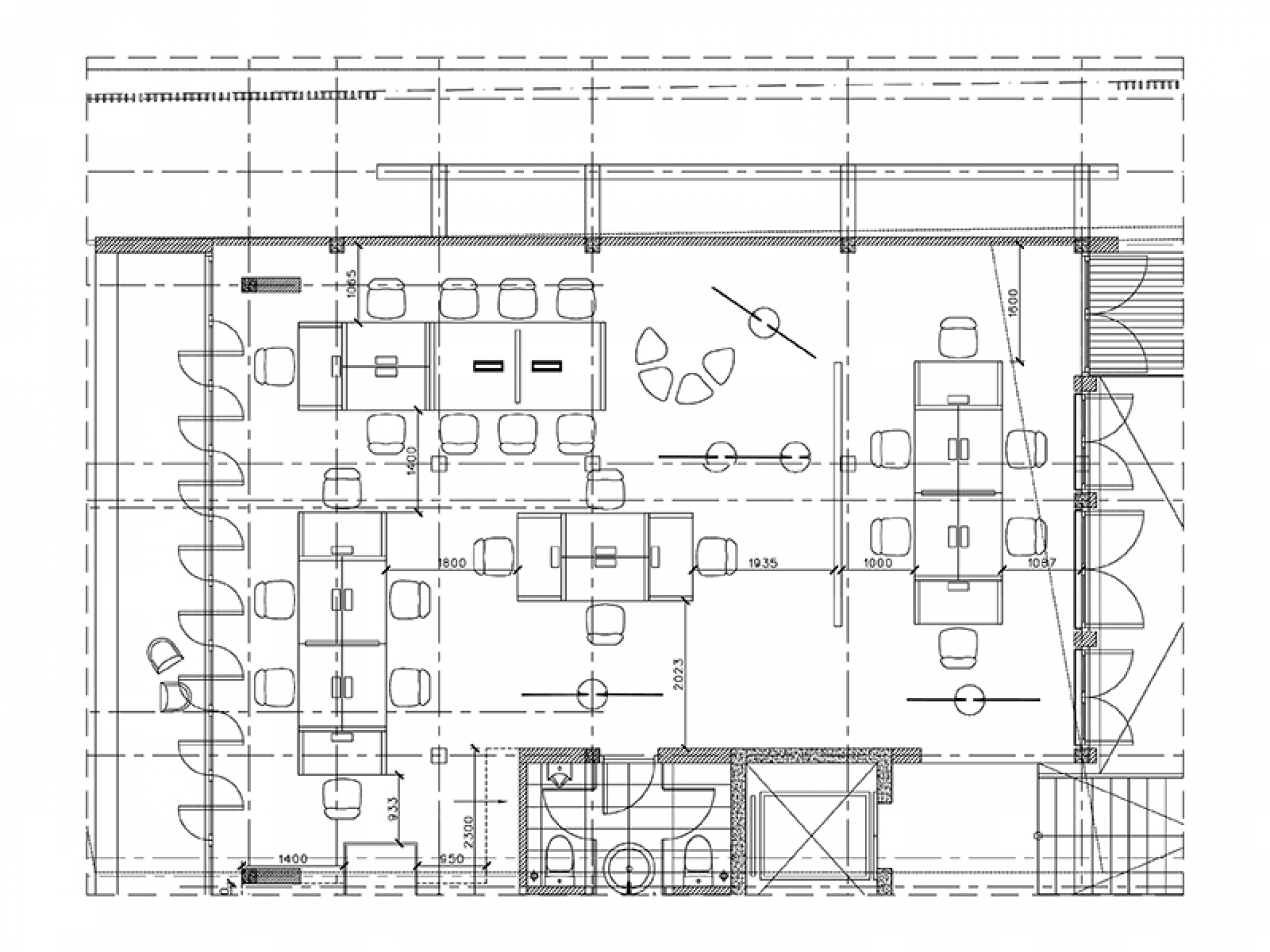 Activity Analysis
We take the data into analysis with the 'Activity-Based Working' concept to see what we can offer, due to customer's needs and requirements, to effectively provide the most efficient space utilization solutions.
Space Optimization
We bring the information derived from the customer's activity and requirement analysis to categorize office zonings depending on work activities, and assign workflow, type and size of the furniture for each area, as well as other details related to workspace planning.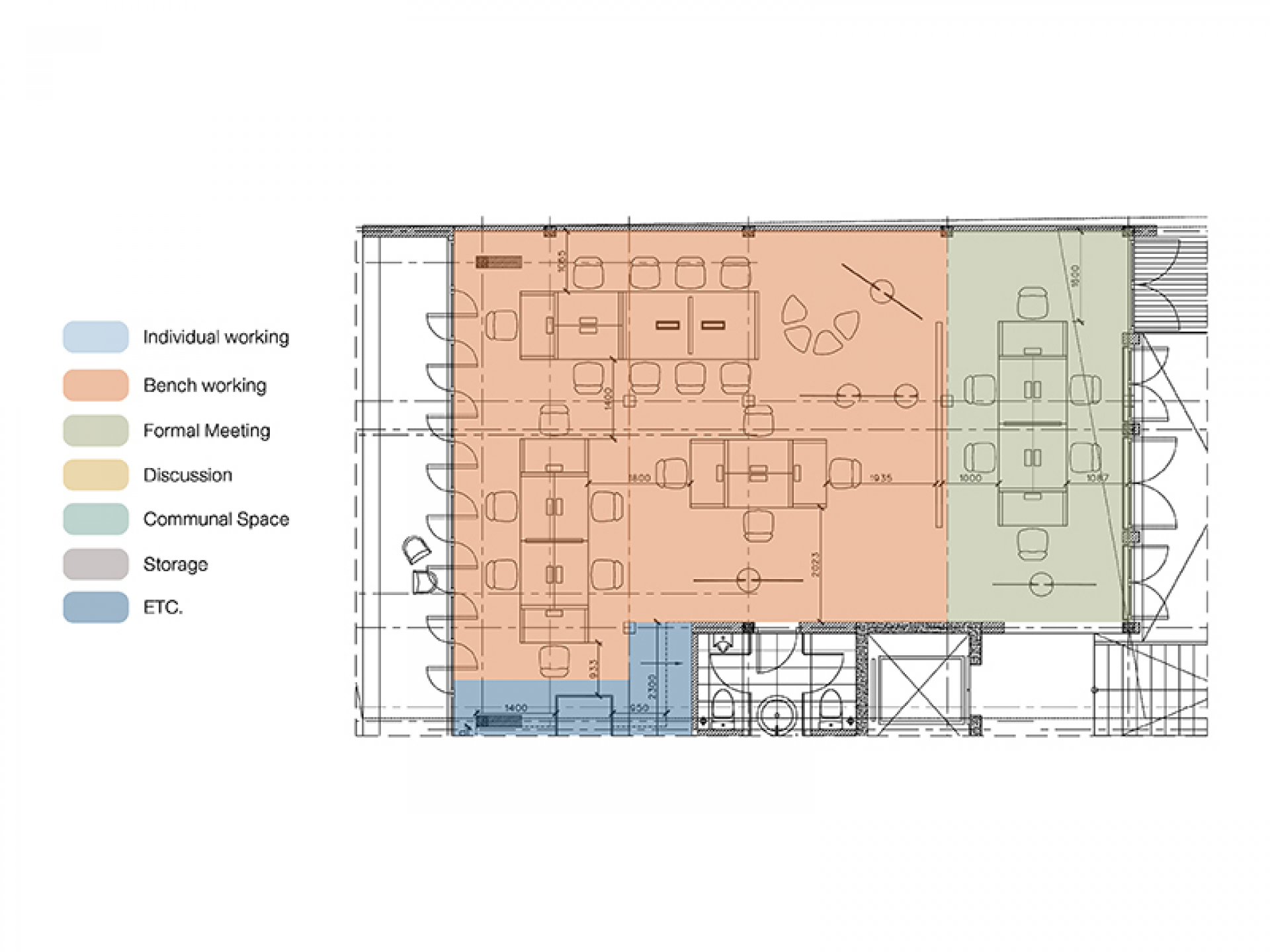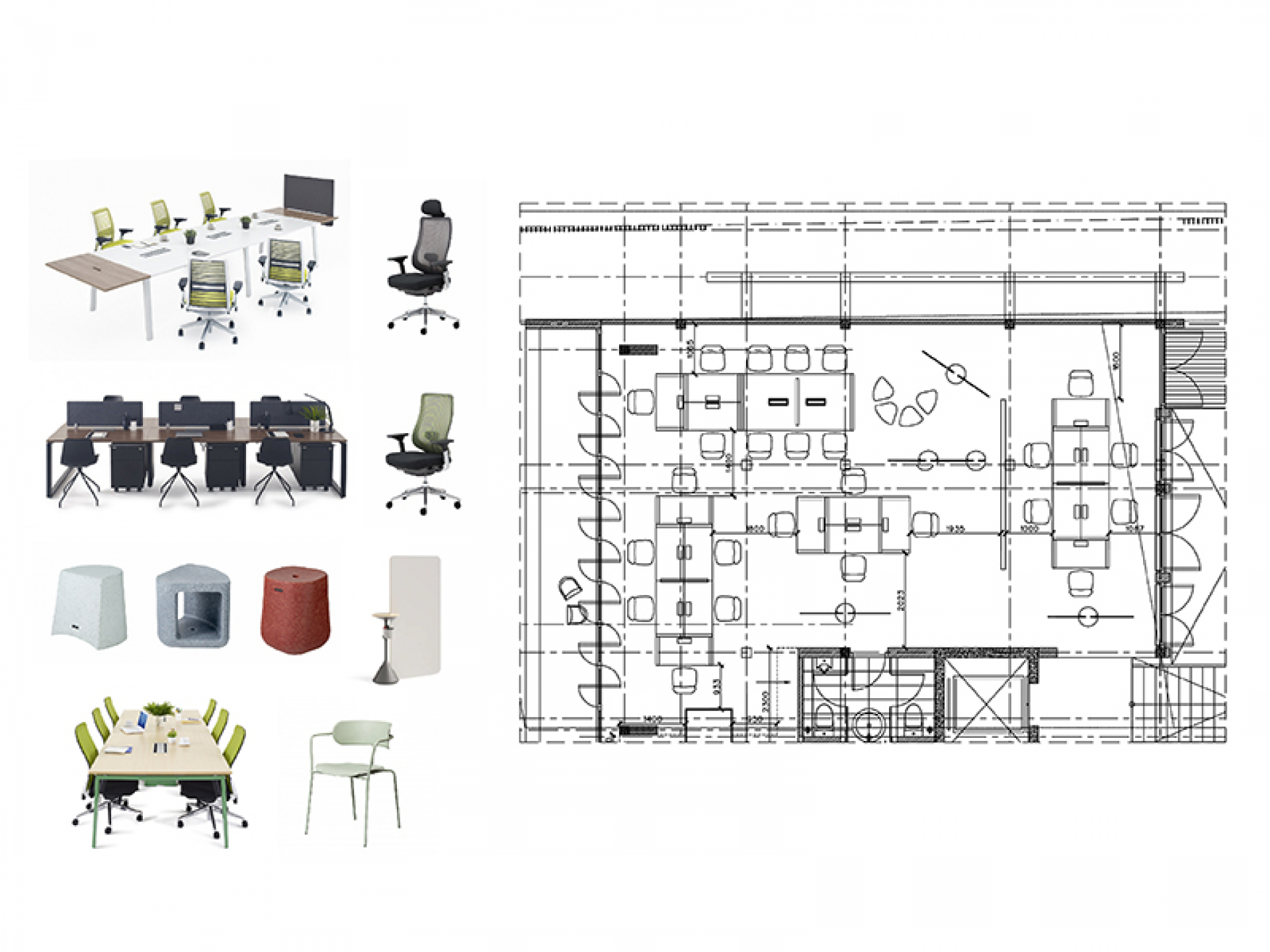 Furniture Solution
Finally, we recommend the most suitable office furniture that meets our customer's needs, working behaviors, and the activities performed in each workstation, with the options for them to freely customize due to their preferred style and budget.
Service Process
1. Get Requirement – Listen to customer needs, styles and nature of business, and the way they work.
2. Space Planning Consulting – Discuss and provide consultant about the practical space planning solutions with the 'Activity-based working' concept according to customer's nature of business
3. Layout Planning – Create space planning on-site to best match customer requirements and practical activities at works.
4. Budget Estimate – Provide a budget estimate to the customer, with the flexibility to minimize or maximize the budget to best suit customer needs.
5. Area Measurement – on-site measurement of space, structure, and water and electricity supply systems
6. Delivery & Installation – Delivery and install Modernform quality and standardized office furniture with 3 years warranty.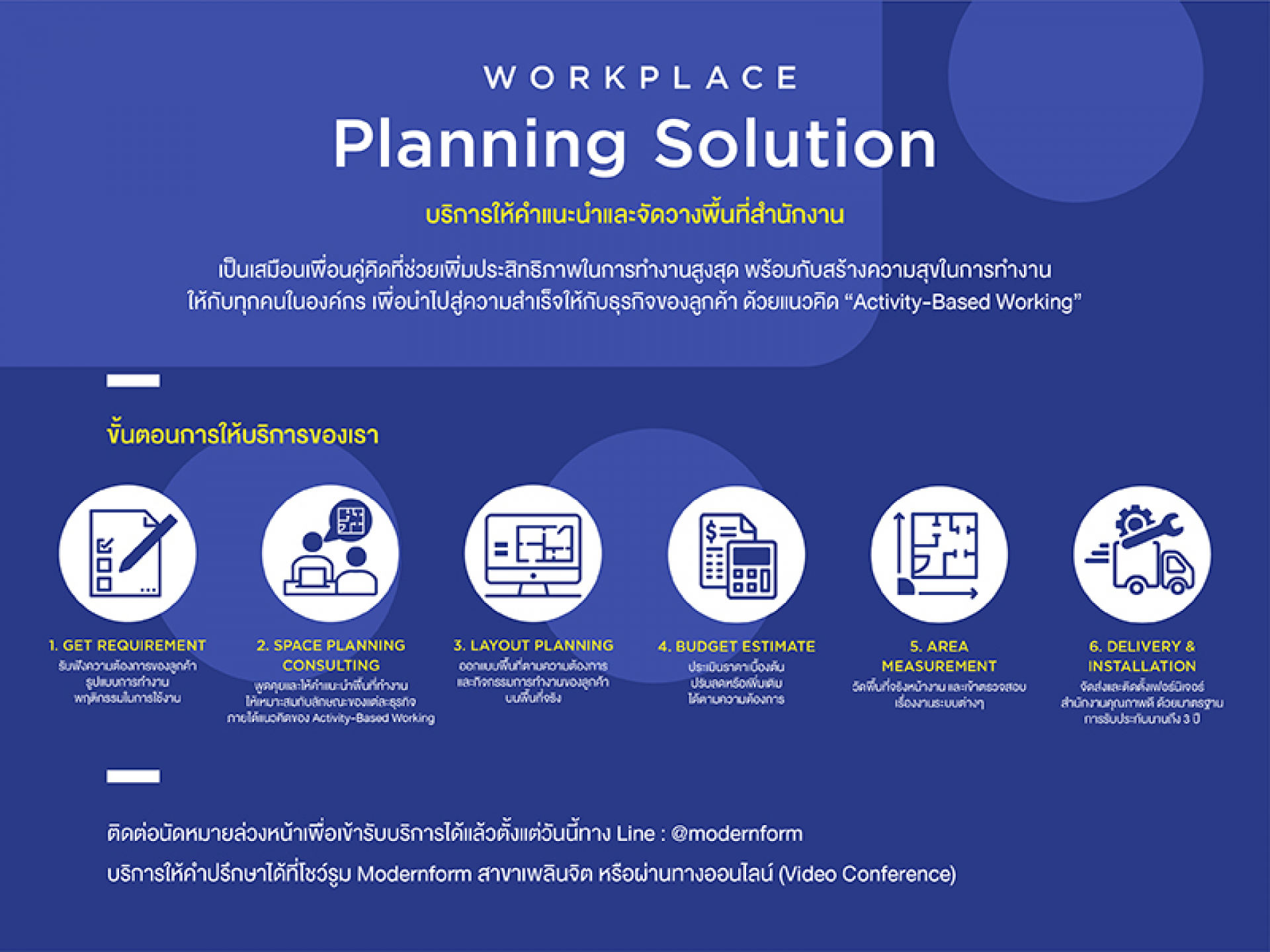 Communication & Collaboration
Communication & Collaboration