The exclusive collection from Modernform, Thailand's leading furniture designer and producer, in collaboration with two of the country's top iconic designers; Phannapast Taychamaythakool (Yoon) and Somnuek Klangnok (Kru Parn). The artists created a uniquely beautiful design and drew their signature patterns onto the furniture and lifestyle items, resulting in the perfect combination of the function and artistic pieces of furniture.

With the ever-changing lifestyle of the modern generation, the house is not just a living place, but it is a space where we spend time for almost every area of our daily lives. Creating the refreshing environment at home with the artistic 'Collectable item' can help eliminate boredom and replace the platitude with joyful and pleasing vibes, making your home a more empowering place for everyone.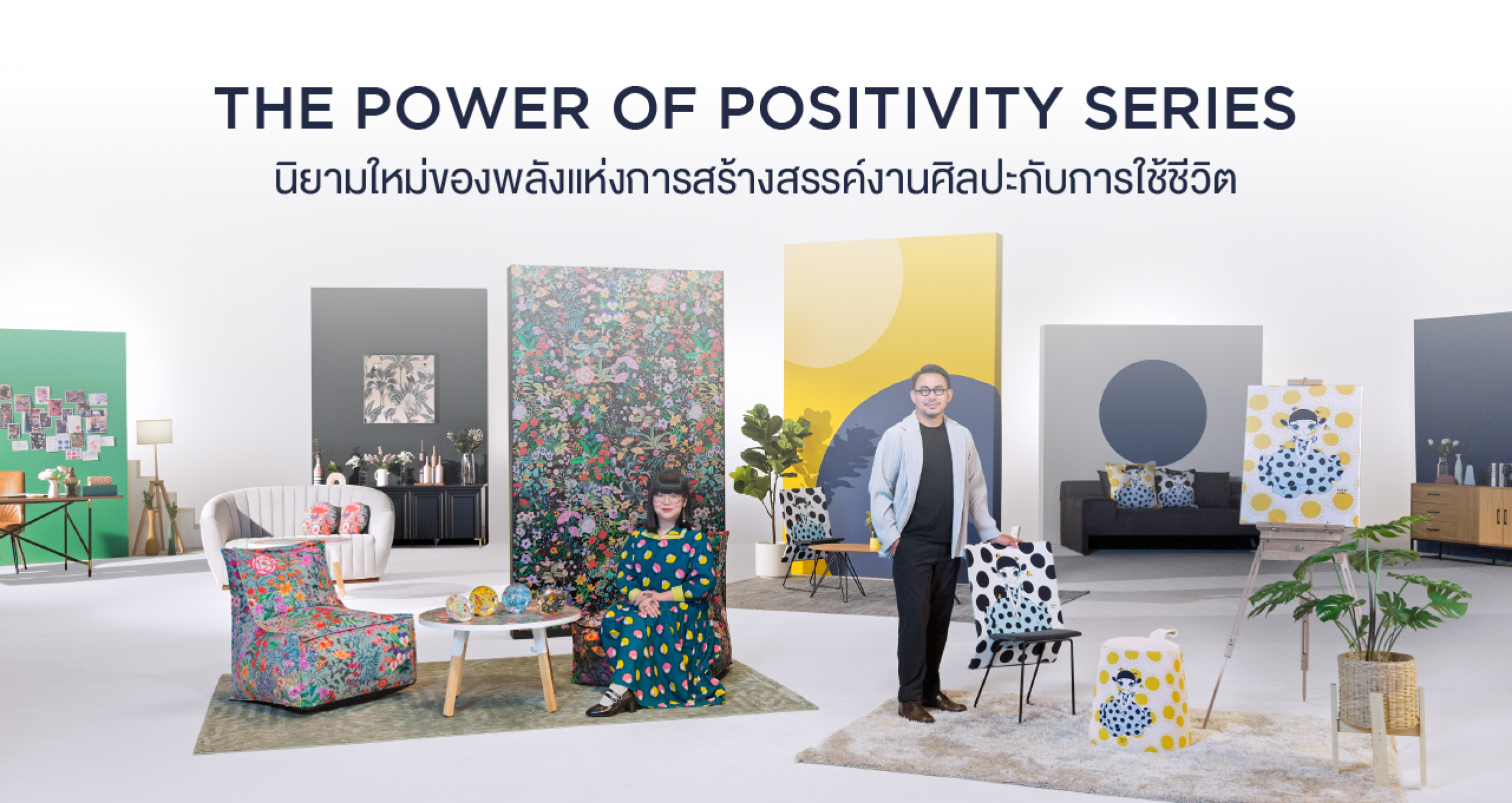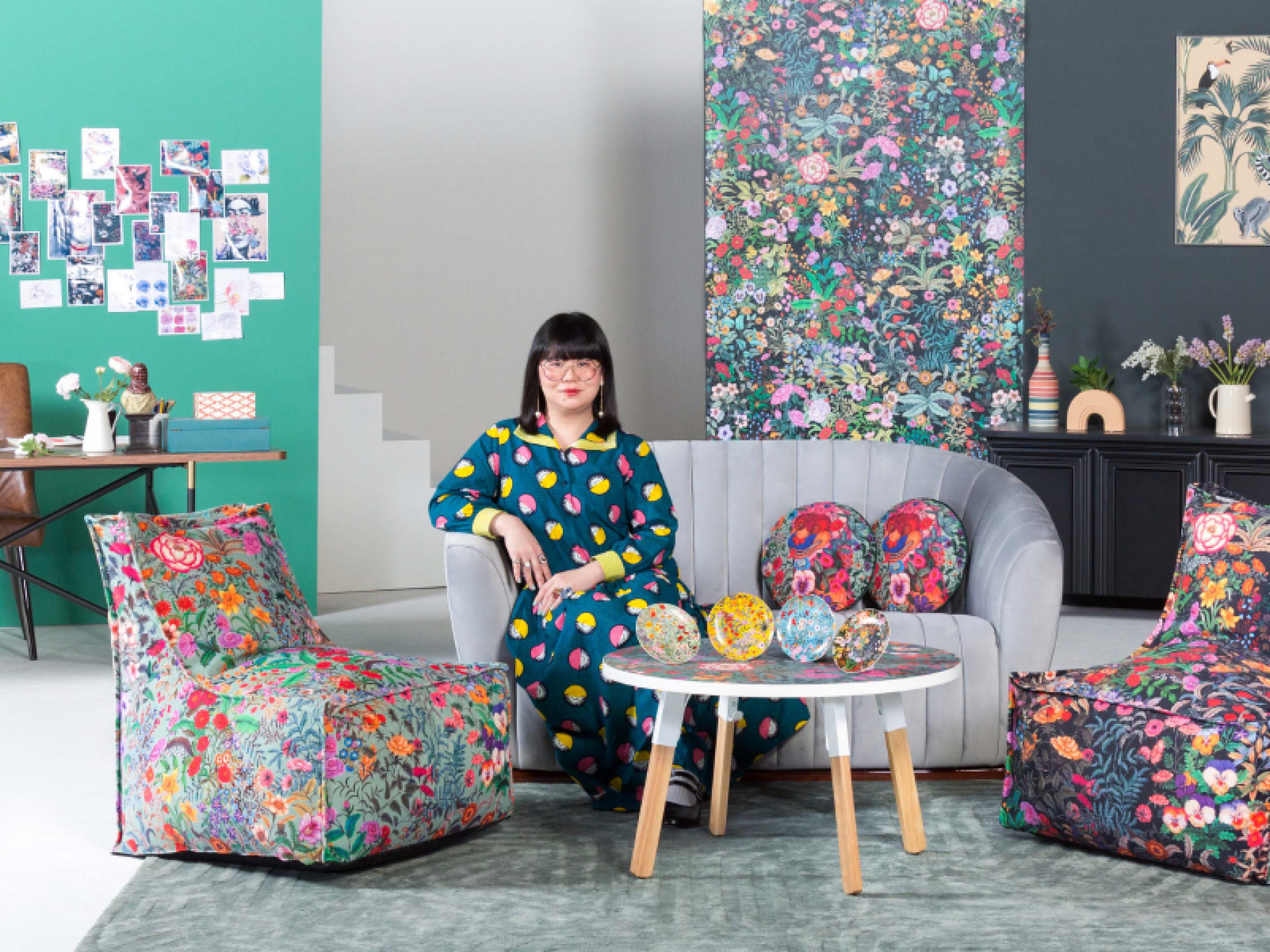 HAPPINESS RE-ALIVE
Create the life-energy recharging corner at home with 'Meadow Universe' the classic flower drawing that represents refreshment, and make it an energy-boosting item for your exhausting day.
RELAXATION SET
Match the minimalist rounded coffee table that comes with warm wooden legs with the Beanbag chair creatively designed to support your back and body. The furniture comes in playful patterns and four different colors to fulfill your every day with a more colorful and refreshing vibe.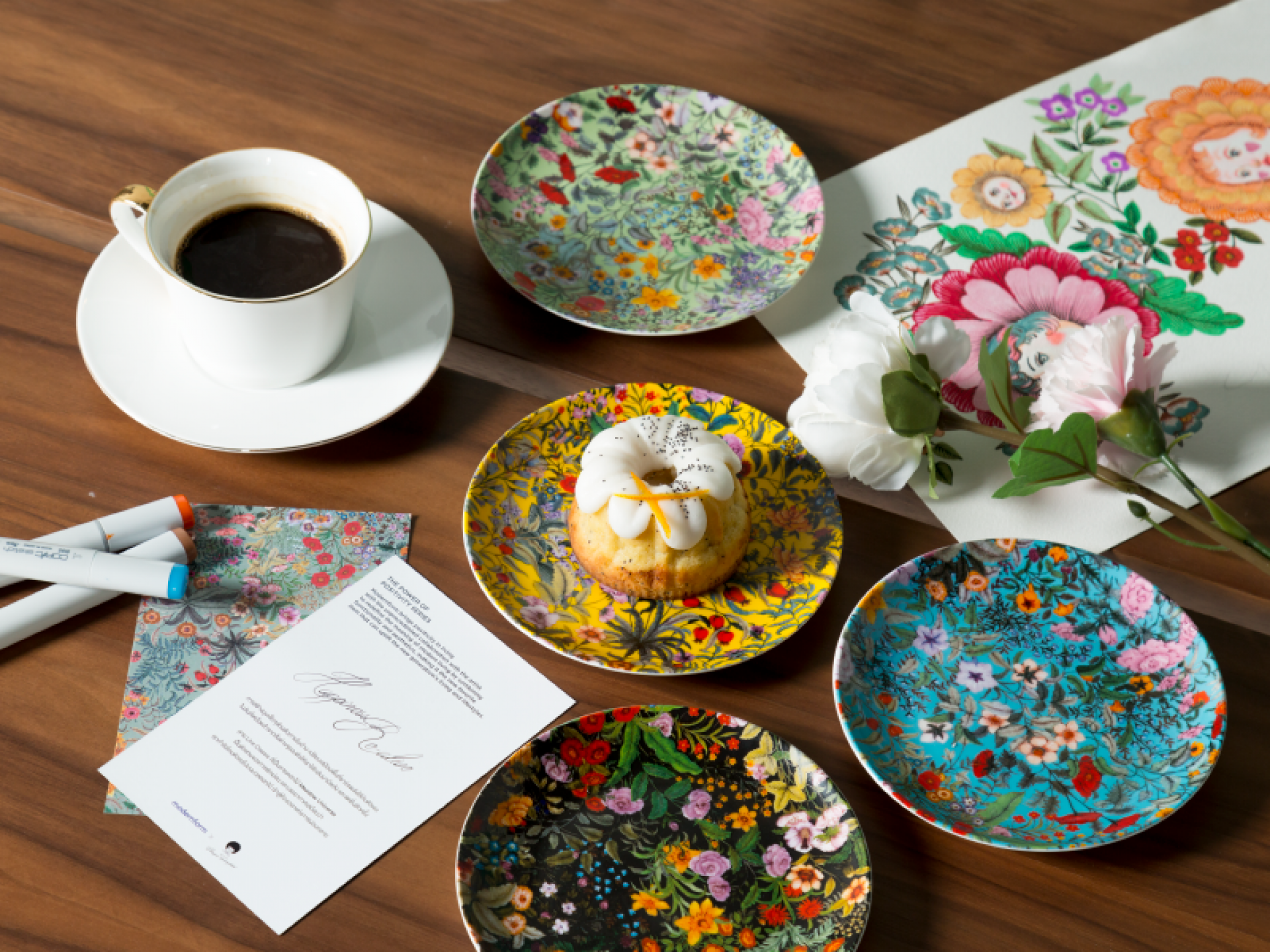 THE FUN THAT REVOLVES AROUND YOU
The painting of a young girl with cheerful energy comes with playful polka dots in the background. The designer chose to use a limited number of colors to allow it perfectly fit with any style of home decoration. The fun and joyful vibes will always await at the corner where you place these magical pieces.
LIVING SET
Make the workspace decoration a more fun activity with the addition of your favorite furniture, may it be stools, cushions, or storage bags that come with soft and smooth fabric materials stylishly designed in a unique pattern. With the simple complement of these fulfilling accessories, your home can simply fill with freshness and joy.