Modernform x Jirayu
is an exclusive collaboration between Thailand's leading furniture brand and the country's iconic designer,

Jirayu Kooamornpattana to create outstanding pieces of work by bringing the art and signature drawing patterns into the furniture and lifestyle items. The result is a perfect combination between notable arts and functional furniture for modern living, in which the house is seen not to be only a place to live but the space where everyone lives and spends most of their time.

Bringing the artistic and collectible items to the house unlocks the new definition of living into a more refreshing and energetic one.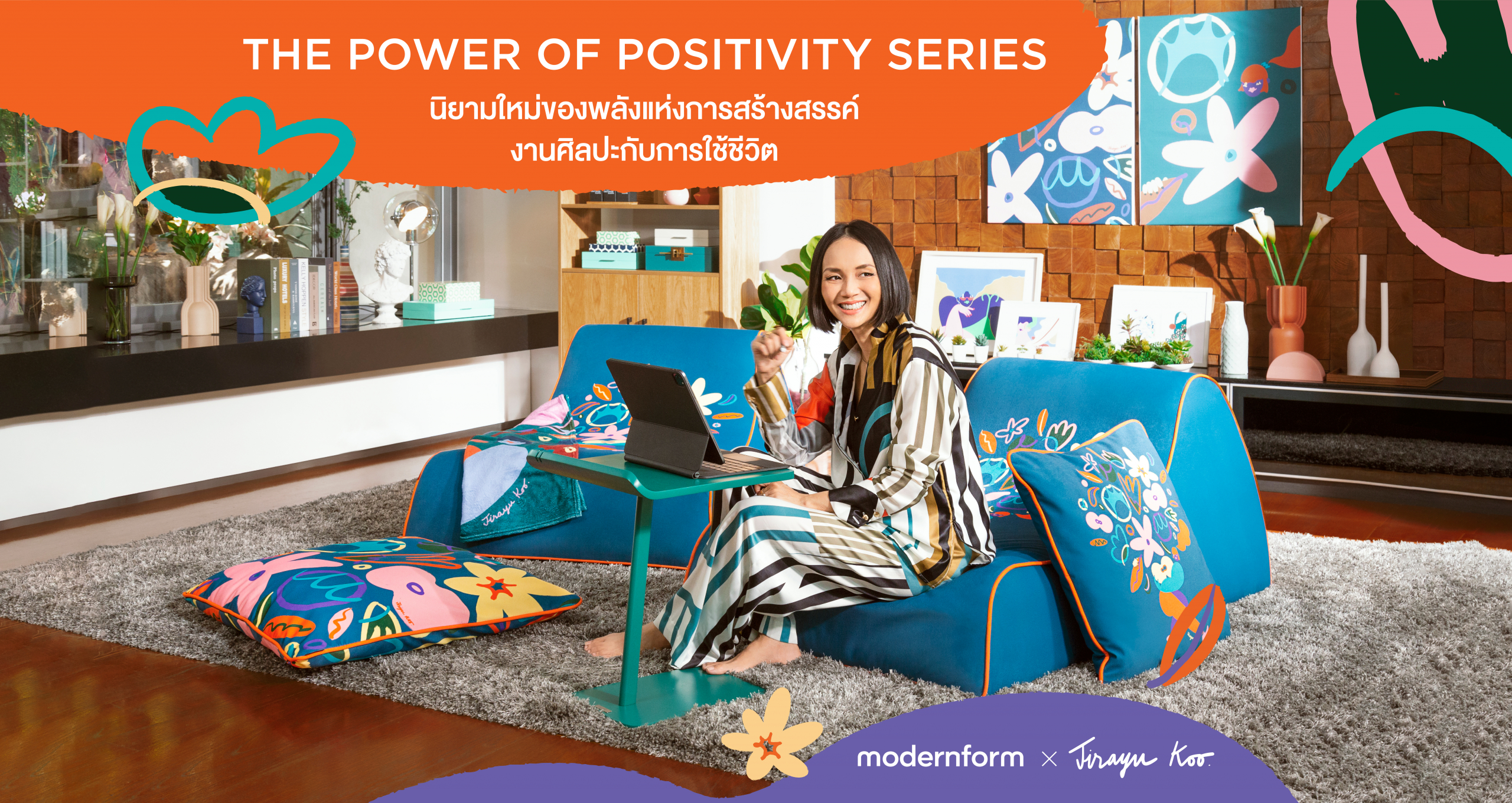 SMALL CHANGE, BIG HAPPINESS
Welcome the summer with the new 'SUMMER BLOOMS' collection that comes with the lively and playful character of Glom Glom. The colorful collection reflects the power of 'positivity', making the surroundings full of a cheerful and energy-boosting vibe, giving everyone positive energy in every moment of the day.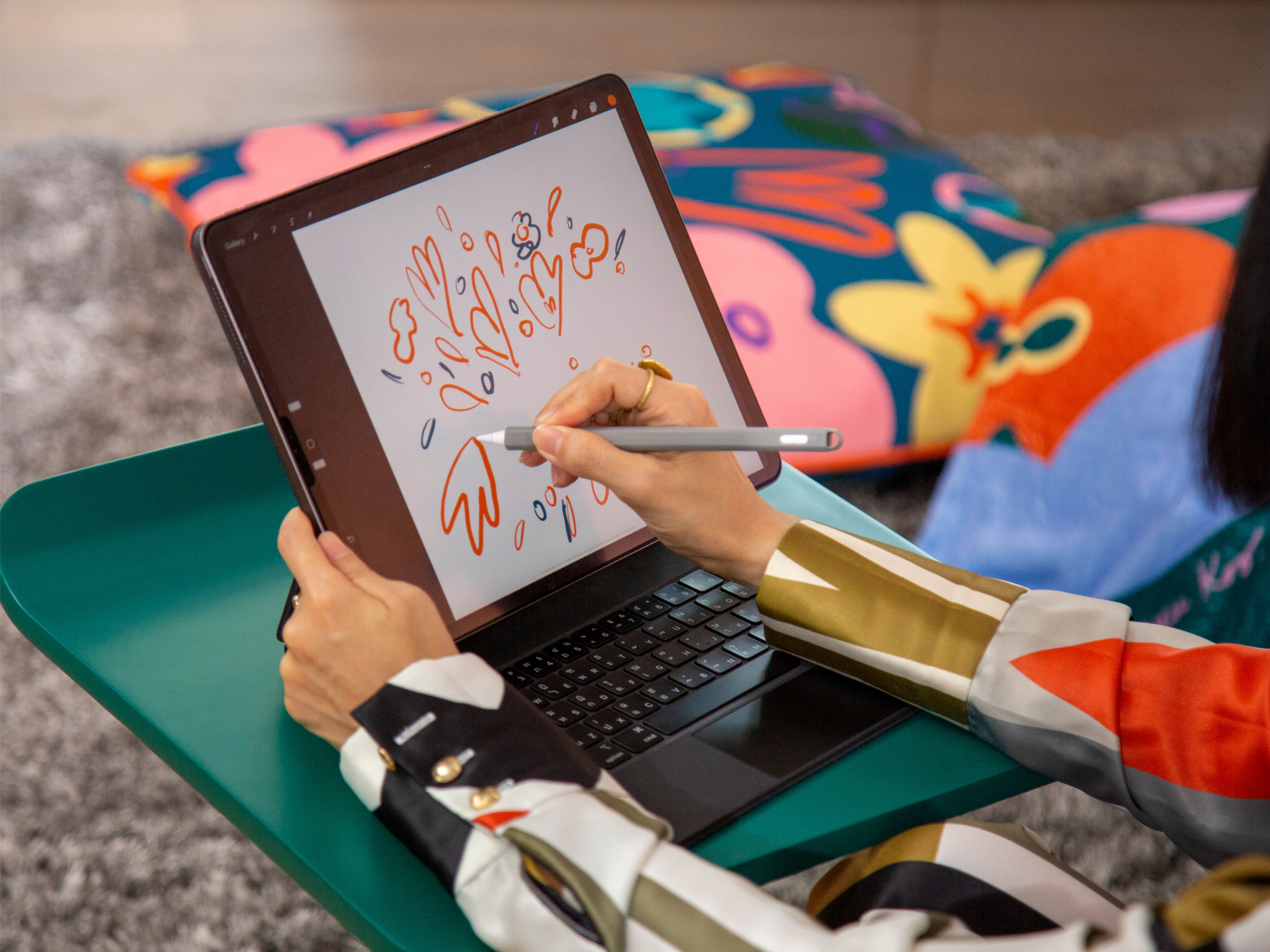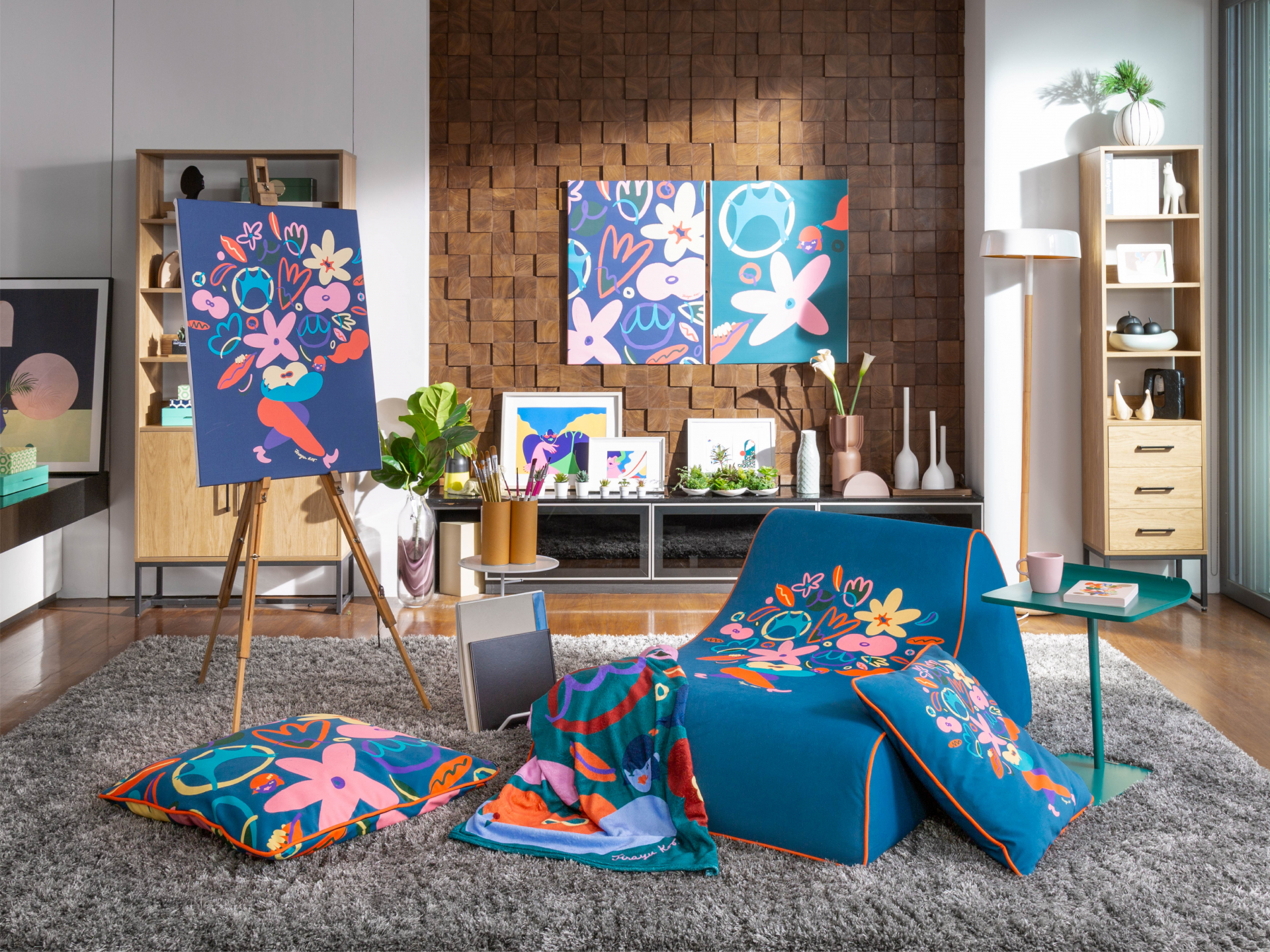 MAKE YOUR SUMMER CORNER
Create your new favorite corner with the exclusive piece of furniture, the Floor Seat. The semi-sofa floor seating creatively designed for either sitting or lying comes in a relaxing look and is paired with a large-size cushion or backrest pillow to provide the most comfort and finest relaxation for your summer.
MULTI-FUNCTIONED SIDE TABLE
Make the most out of your relaxation by adding the multi-functioned side table to your favorite floor seat or sofa. Smartly designed with a minimalist style and equipped with a cable socket for mobile device charging, the side table can conveniently turn your work/relaxation space into a more refreshing and energy-recharging corner for the entire day.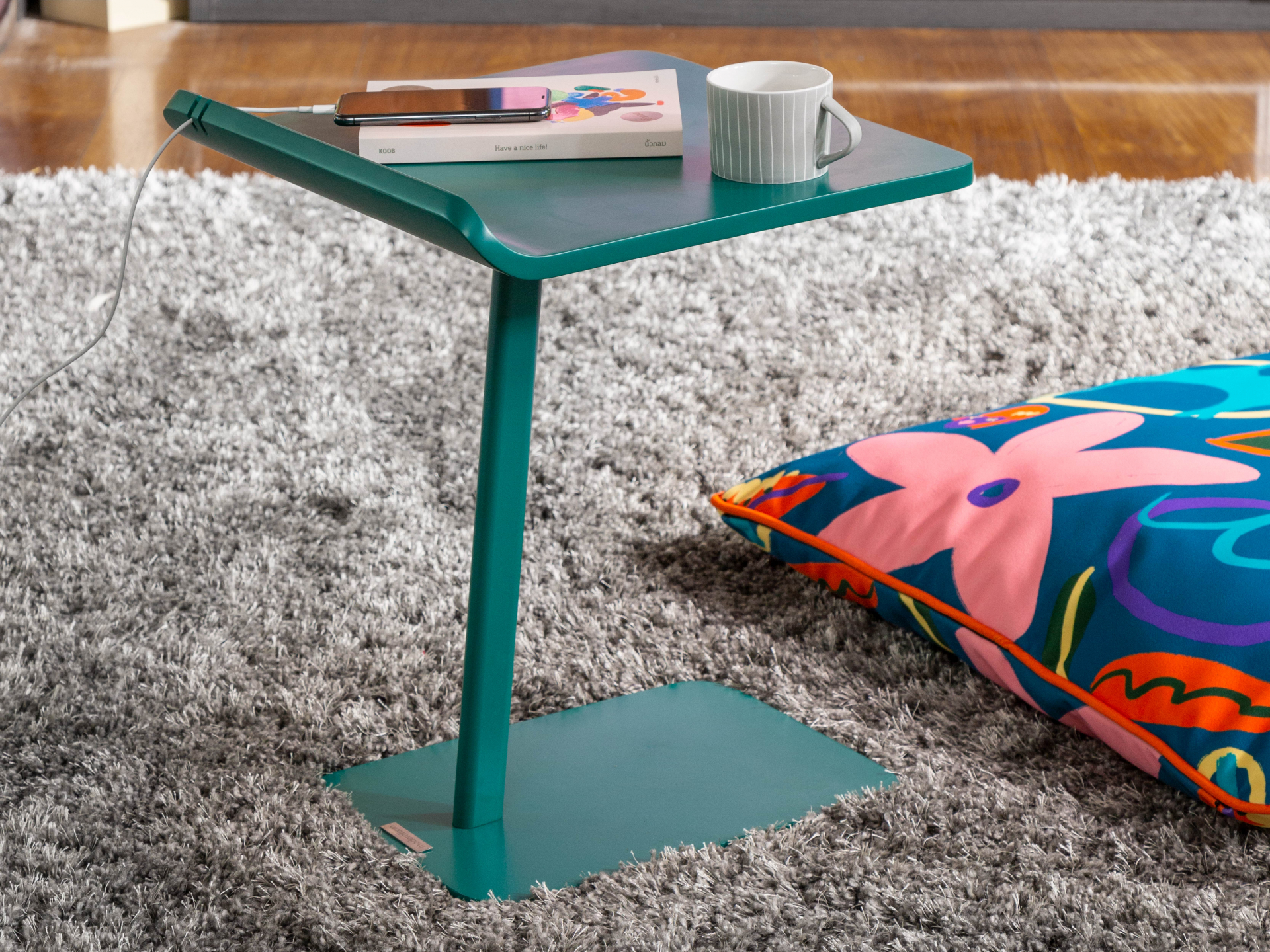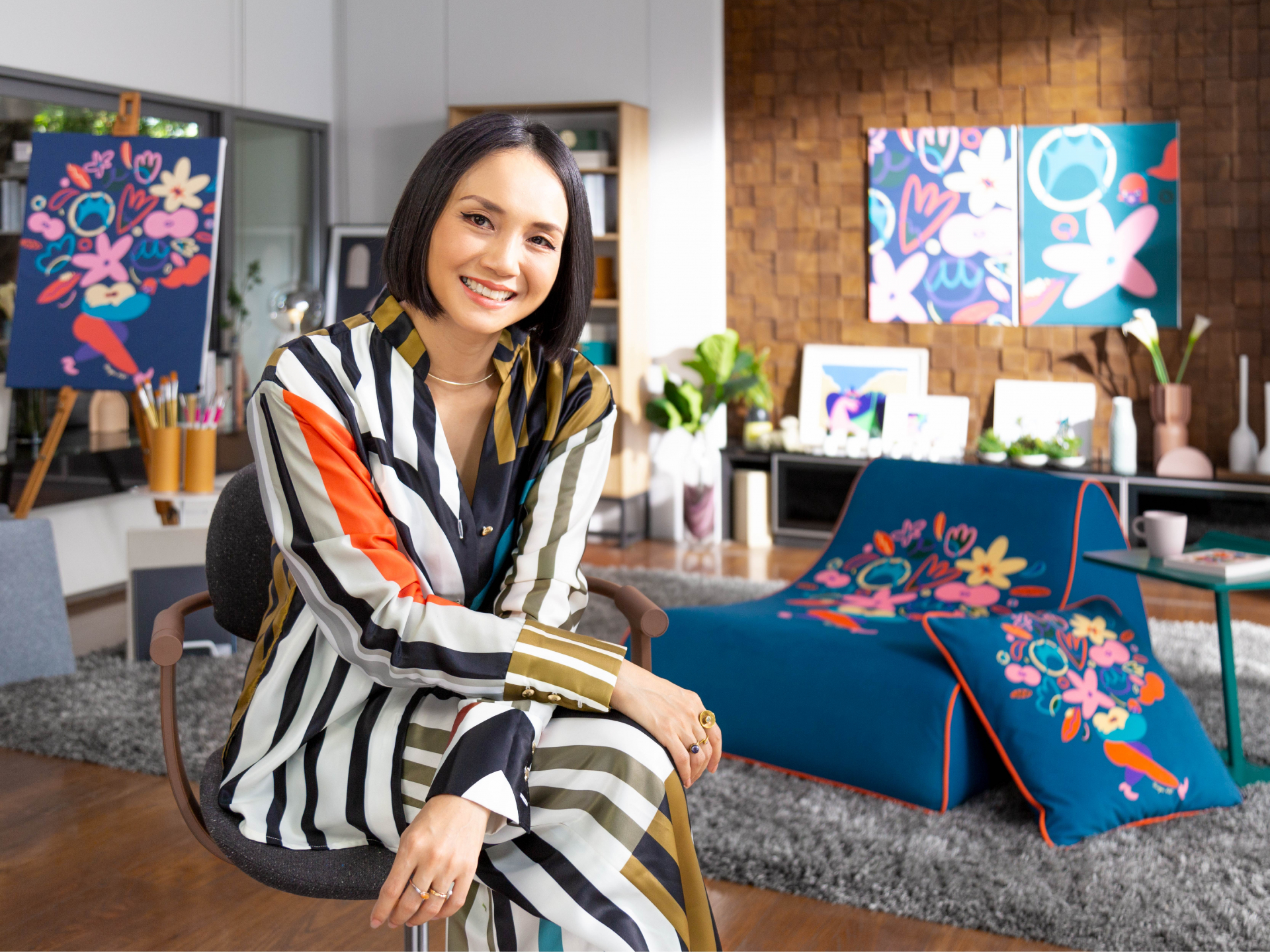 DESIGN INSPIRATION
The collection is wisely created by matching the colors that can bring out the liveliness and sweetness of the eyes. With the simple addition of the items into the room, the furniture can magically brighten the room's good vibe in the blink of an eye.

The work has been created with the freehand technique, making the drawing patterns look natural and relaxing.